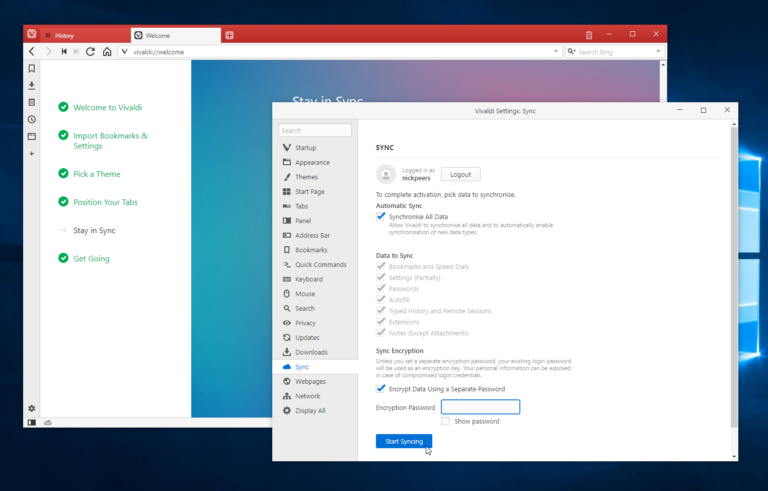 Vivaldi 2.0 is ready, does not reinvent the alternative browser, but it does add some exciting features. Compared to version 1.0 it should be 1,500 new features. The main novelty is the long-awaited sync function, with which several Vivaldi installations can be synchronized.
Vivaldi is not a bit by bit newly built browser, because he uses, like so many other alternatives to Firefox and Chrome, the open source variant Chromium as a substructure. But that's an advantage, because that's why Vivaldi works pretty fast and is always up to date with the various web standards.
Among the strengths of Vivaldi, which has been on the market since 2015, are its compatibility with Chrome extensions, its adaptability and its ease of use. In addition, Vivaldi is paying more attention to protecting the privacy of its users and is therefore working with, for example, the European search engine Qwant recently . Now there is Vivaldi 2.0 with some interesting news for download.
The big browsers have many functions and often differ only in details. It is rare that important features are not on board. At Vivaldi, many users have missed a sync feature so far. Which supplies Vivaldi 2.0 . Already since the spring there were always tests with the preliminary versions (snapshots), but it soon became apparent that the servers behind them were not adjusted to the load. This issue should be resolved for the final release.
In the "Settings" there is a separate item "Sync" on which everything is set. To do this, users have to create a Vivaldi account, which also works directly out of the settings. But why the plain name is necessary, no one could explain to us at Vivaldi.
Once registered, bookmarks, passwords, history, autofill information, extensions, notes, and the contents of speed-dials between multiple Vivaldi installations can be easily matched. This happens with end-to-end encryption and proprietary Vivaldi servers. For sync encryption, users can set up their own password and provide additional security.